Support Arts Champions November 8th!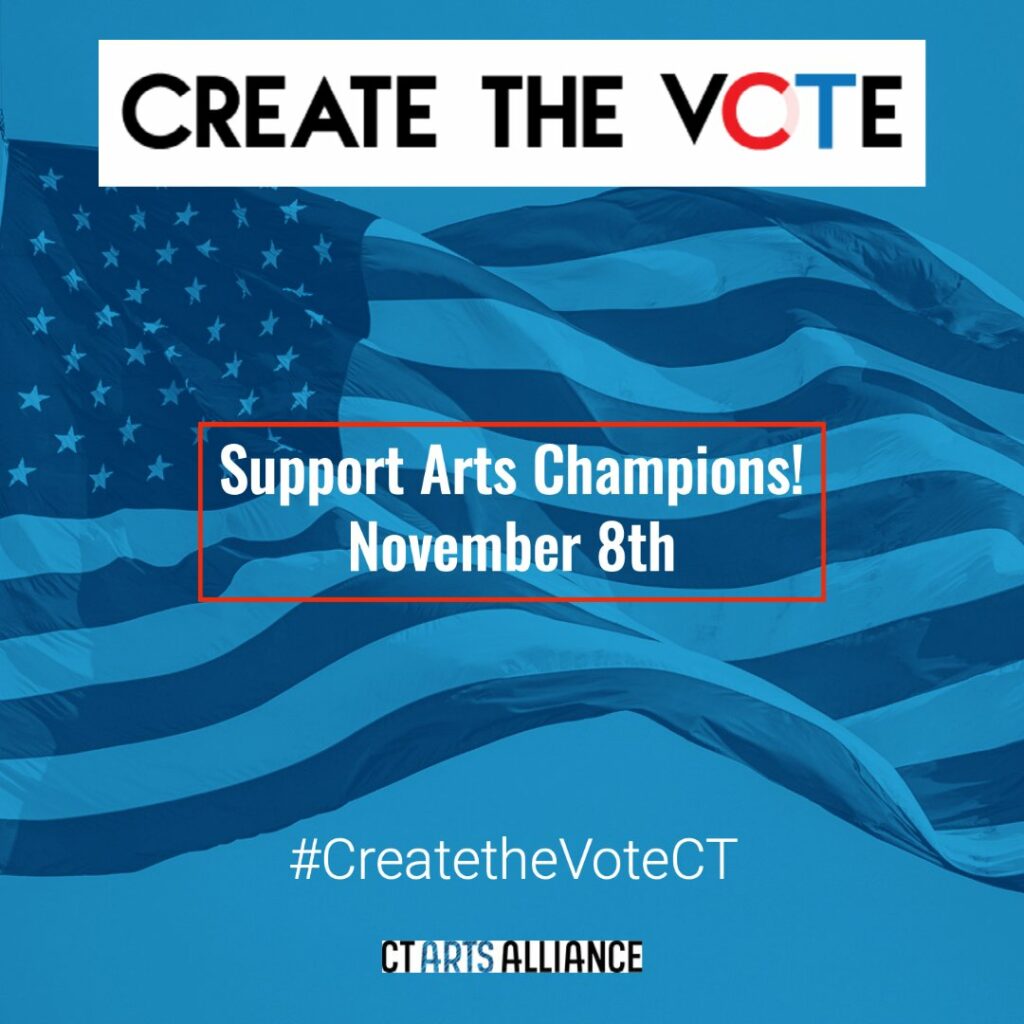 If we want the arts to thrive, we need to support arts champions!
Are you ready to support yours? The candidates we support this November will be legislators making decisions about budget priorities in 2023 and they'll be the ones who will support policies that benefit the arts community. If we want the arts to be a priority, then we need arts champions!
By connecting with candidates in your district, you can help ensure that the arts are a priority for legislators in 2023. And, there's nothing partisan about the arts. Everyone can agree that a thriving arts community is good for our economy, our communities, our children's education, and our wellbeing!
Here's How You Can Participate:
See What The Candidates Are Saying
We asked candidates to share their thoughts on important arts policy issues by answering our #CreatetheVoteCT arts survey. View their responses here: https://bit.ly/3SUdhcM
View The Candidate Forum Replay
Recently, we collaborated with our regional partners to organize five moderated forums that gave candidates the opportunity to share their views on arts and culture. Check out the forum replay for your region by clicking here: https://bit.ly/3DL05SA
Share With Your Network
The more voices, the better! Share #CreatetheVoteCT and help us bring together a diverse and active coalition of arts advocates. We've put together a toolkit to make sharing easy. View the toolkit here: https://bit.ly/3gFlinN
Learn More About Create The Vote Here: https://ctartsalliance.org/take-action/create-the-vote/