Here in the Action Center, you'll find ways you can make a difference for the arts in our state. Our campaigns address some of the most important and timely issues for the arts and ways you can have impact.
Partnering with advocates across the state, we're asking the legislature to invest $58.5 million per year to ensure our communities have the resources to thrive. Our goal is simple: better funding for arts, culture and tourism in our state!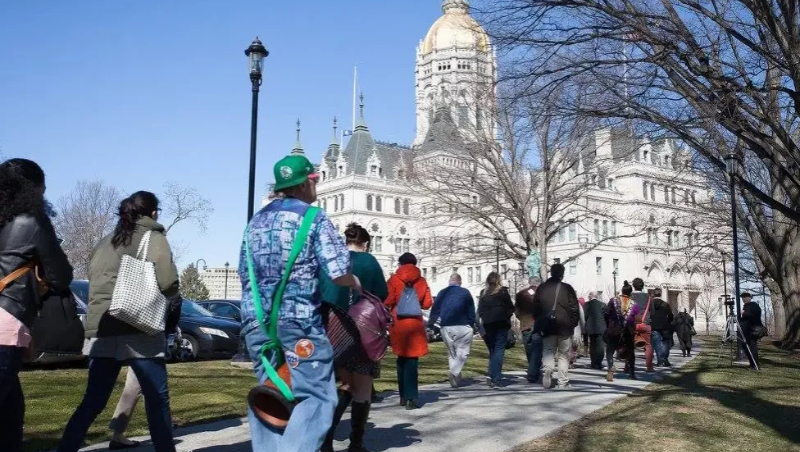 The 2023 legislative session is an important one because it sets the state budget for the next two fiscal years (FY24 and 25). While the legislature will convene next year to make adjustments to the FY2025 budget, the basic framework will be put in place during this session. Explore the bills that we are tracking.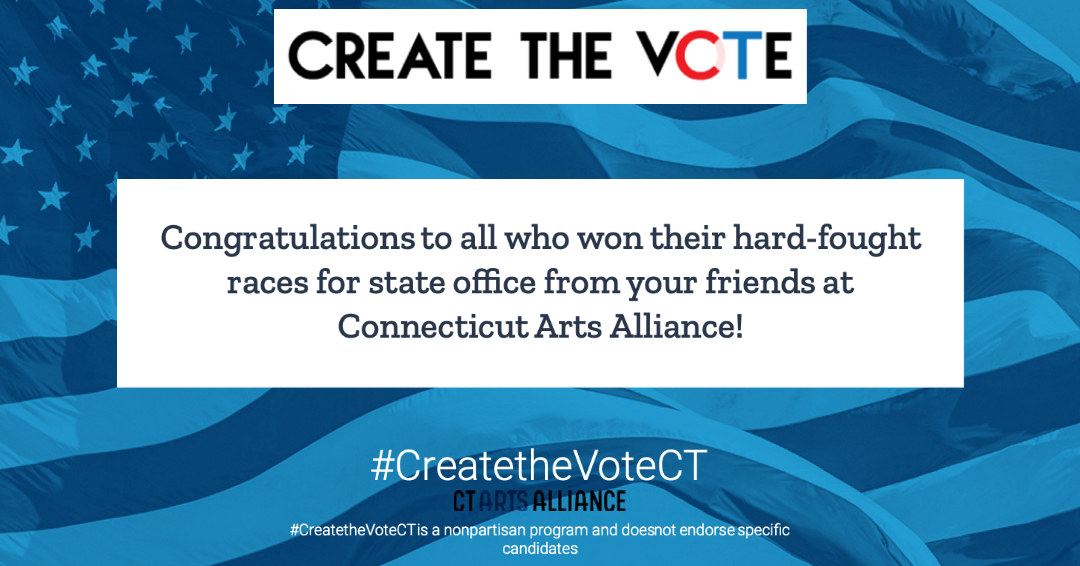 The candidates elected on November 8th are now the legislators making decisions about budget priorities in 2023 and they'll be the ones who will support policies that benefit the arts community. This election season we helped voters connect with candidates by hosting regional candidate forums and asking candidates to share their thoughts on arts policy issues by answering our #CreatetheVoteCT arts survey.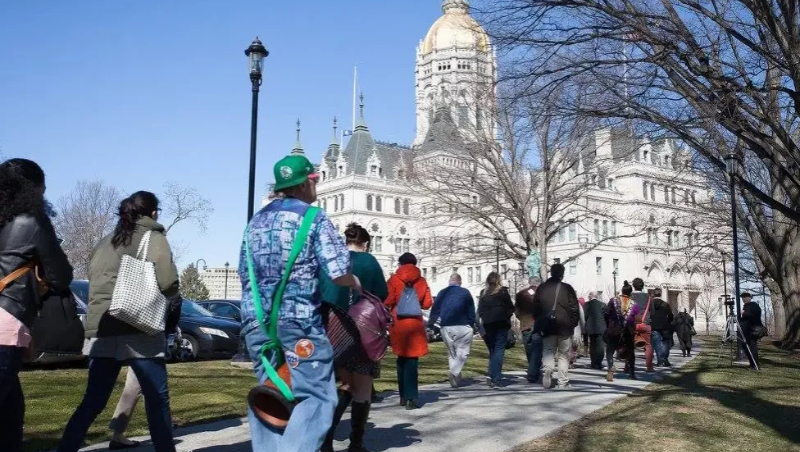 Arts Road Trip for Legislators
One of the best ways to inspire support for the arts is by letting legislators experience the arts first hand!
Now is a perfect time for arts organizations to build better relationships with their legislators by inviting them for a road trip to your venue.
It's simple, we're asking local municipal leadership to reserve 1% for the arts. If your town isn't on the map, reach out and ask!