Connecticut Arts, Culture, and Tourism Funding Roadmap
Leading the way to meaningful, reliable, and equitable state funding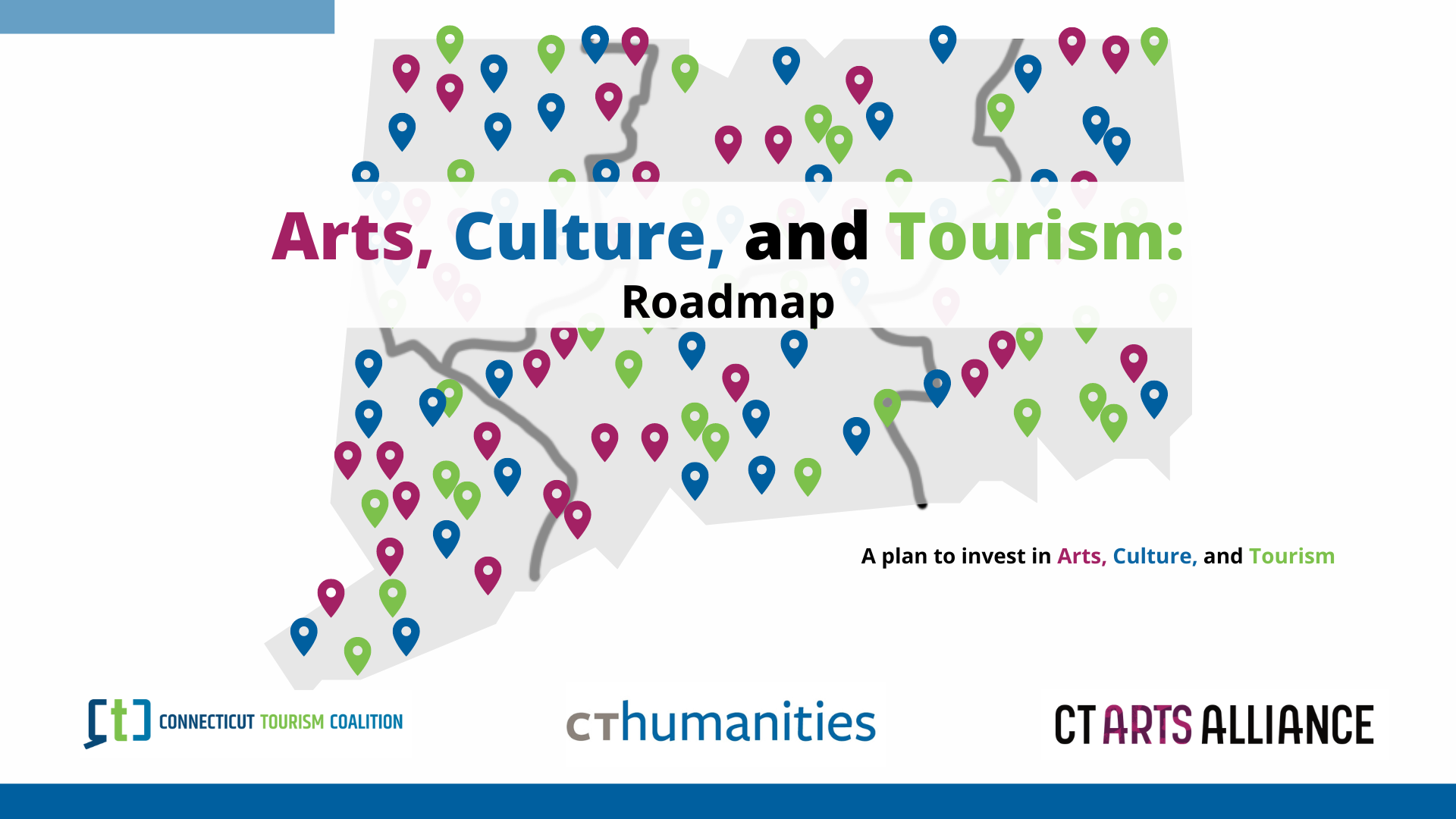 It's time for the arts, culture and tourism (ACT) communities in Connecticut to have more meaningful, reliable, and equitable state funding. That's what the ACT Funding Roadmap is all about. Partnering with advocates across the state, we're asking the legislature to invest $58.5 million per year to ensure our communities have the resources to thrive. Our goal is simple: better funding for arts, culture and tourism in our state!
We're working with our legislative champions to introduce and pass legislation to make the roadmap a reality. As the legislative session progresses, we'll keep you up to date on actions you can take to show legislators how important this initiative is to the arts community, our cities and towns and the well-being of our residents. Stay in touch, learn more about the roadmap initiative, and study up on the impact our community has in our state.
Here's what you can do...
Roadmap Supporters (so far!)