Create the Vote CT is our nonpartisan voter education campaign that raises awareness and support for the arts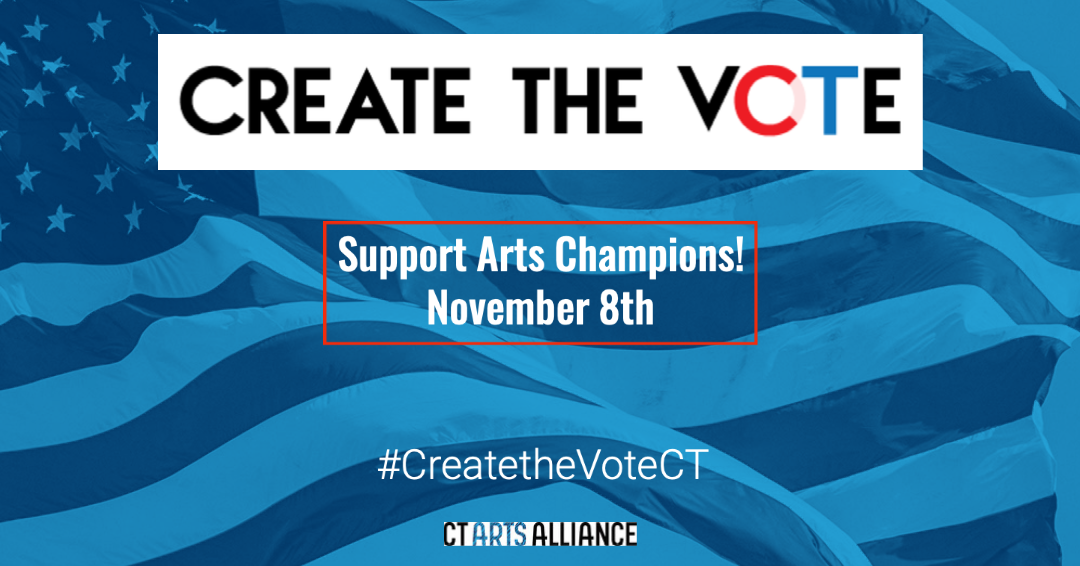 If we want the arts to thrive, we need to support arts champions!
The candidates elected on November 8th are now the legislators making decisions about budget priorities in 2023 and they'll be the ones who will support policies that benefit the arts community. This election season we helped voters connect with candidates by hosting regional candidate forums and asking candidates to share their thoughts on arts policy issues by answering our #CreatetheVoteCT arts survey.
By connecting with candidates in your district, you can help ensure that the arts are a priority for legislators in 2023. And, there's nothing partisan about the arts. Everyone can agree that a thriving arts community is good for our economy, our communities, our children's education, and our wellbeing! Thanks to all who supported #CreateTheVoteCT 2022!
Watch the regional forum replays here: https://bit.ly/3DL05SA
Check out candidate arts survey responses here: https://bit.ly/3SUdhcM